Following the recommended service schedule for your Mazda's transmission reduces the risk of problems putting a damper on your day. The transmission is an important component that helps the car shift gears so it can climb across various terrains. Without the transmission in good working condition, the car's performance is at-risk. Regular transmission service will keep your vehicle running smoothly for a long time ahead. Schedule service with us and we'll provide a thorough five-point inspection to determine what is wrong with the transmission. We also offer repair service if there are problems already interfering with your driving ability. It can be frustrating to experience transmission trouble, but with our factory-certified experts on the job, your fears will quickly subside.
When Should I Change My Transmission Fluid?
Change your transmission fluid according to the recommendations in your owner's manual. Do not ignore the recommendations and potentially damage your car. Each vehicle requires a different service time. Manual transmission fluid usually needs to be changed before automatic transmission fluid, but there are many factors that influence the frequency. Most vehicle manufacturers recommend a transmission fluid change every 36,000 miles or every three-years.
What Does a Transmission Inspection Include?

Schedule inspection service at our auto repair center to prevent transmission wear and tear. We provide a thorough five-point inspection that evaluates the transmission during a road test, evaluates the transmission fluid and the pan, and transmission lift inspection service. Upon completion of the inspection, we'll provide a detailed report of our findings and can immediately begin making repairs should you request. Rest assured we'll provide a thorough inspection that keeps your vehicle's transmission running its best.
What are the Signs of Transmission Damage?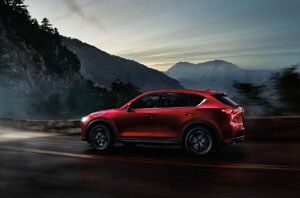 Many signs indicate that the transmission needs a little TLC. Do not ignore these signs and hope they'll disappear. In reality, you'll only increase the damage to the vehicle and cost yourself more money when you finally schedule service. Signs that your transmission needs a repair include grinding gears, trouble changing gears, a burning smell when the vehicle is switched on, and leaking transmission fluid.
How Much Will it Cost to Repair My Transmission?
Transmission repair costs vary from one job to the next. There are numerous factors that impact the total costs of the job, such as the trouble you're experiencing. Preventative maintenance service is always much cheaper than a repair. You'll find several special service deals to save you money on service as well.