Mazda AC Repair in Phoenix, AZ
Properly functioning AC in your vehicle increases safety and comfort as you venture from one destination to the next. Without the cool, crisp air blowing inside the vehicle, the summer heat adds unnecessary stress to the day. Don't let a improperly working AC prevent you from the enjoyment that you deserve when it is easy to schedule repair service with our certified technicians. A properly working AC is the best way to beat the summer heat.
Do I Need AC Preventative Maintenance Service?
Regular AC preventative maintenance reduces the risk of system breakdown and improves your summer fun. Schedule service annually and enjoy the peace of mind that you gain from a properly working AC. Professionals will inspect every component of the AC, perform a pressure test, perform a system drainage, complete necessary repairs, change the gaskets, hoses and the seals, check the condenser and valve system, and otherwise ensure the unit is ready to perform when the heat is at its hottest.
How Do I Know if I Need AC Repair?

When the AC doesn't put out cool air, provides poor airflow, or otherwise malfunctions, it is time to schedule repair service. In other words, if you aren't comfortable when the AC is turned on, it is time to schedule service. It is pretty simple to determine when there is an AC problem on your hands, so schedule service at the first sign of trouble. Fast response to the signs of trouble reduce wear and tear and the time you'll spend sweltering in the heat.
What's That Smell?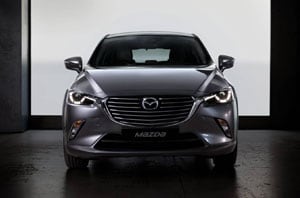 AC leaks are one of the most common problems that drivers experience. There are a multitude of things that can go wrong and cause a leak as result. Most often it is loose gaskets and seals that cause the trouble and a replacement is all that is needed to repair the AC.
What's the Cost of an AC Repair?
Cost to repair a malfunctioning AC varies from one job to the next. There are various factors that influence the cost, including the type of problem the unit is experiencing. Take advantage of specials to keep the cost of repair down, although the rate is always reasonable when it means getting your cool air back.