When you're in the market for a new car, you might consider purchasing a Mazda. Buying a vehicle is an important decision that will influence how satisfied you are with the vehicle long-term. When you're ready to drive a new car off the lot, there are a few questions to ask yourself ahead of time to ensure that you make the right purchase.
1. Do I want luxury, utility, or reliability?
Knowing what you want to get out of your next car can make it easier to decide which model will suit your needs. You may prefer to drive an upscale Mazda model that has all of the bells and whistles. Others may need utility and can look for a vehicle that can tow. Deciding what you'll be most satisfied with can allow you to make your selection.
2. Does the car make me happy?
Not only should the Mazda model that you purchase meet your needs, it should also make you happy. Due to the investment that you make, you should find a model that allows you to feel happy each time that you take it for a drive or show it off to your friends. Consider looking for a car that catches your attention and stands out at the dealership. Avoid settling when making your selection, which can cause you to have buyer's remorse at a later time.
3. How will I use the car?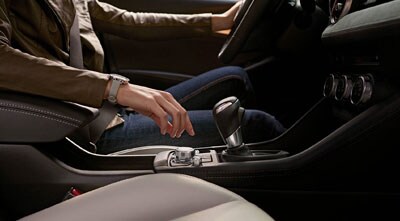 The purpose of owning a car is to have a reliable mode of transportation when you're on the go, whether you're commuting or are driving around town. It's important to ask yourself how you plan to use the vehicle to ensure that it's convenient to use and meets your needs. You may need to drive the Mazda for business, which means you may want features that include wireless charging or wifi connectivity. If you plan to transport your family in the car, look for a model that seats many people and has three rows.
4. What are the reviews?
Knowing the reviews of the model that you're looking to purchase is necessary to ensure that it has value and will prove to be reliable. Check out experts' reviews online and research how well it performed in crash tests. You'll also need to read customer reviews to determine if they enjoy driving the vehicle and are satisfied with the features that are included in the cabin. You should have done your homework ahead of time to ensure that you're making the right purchase.
5. How well does it drive?
The performance of the car is the main feature of the vehicle that will determine how reliable it is and if it will be enjoyable to drive in the coming years. You'll need to schedule a test drive to ensure that you can get a firsthand look at the car and get an idea of if you'll enjoy using it on a daily basis. Don't be afraid to rev the engine, accelerate on the highway, and test the brakes to get a feel for how well it drives. You can also look under the hood at the engine when inspecting the car.
If you want to learn more about questions you should ask yourself when shopping around for a new vehicle, feel free to visit our dealership or contact our team at Camelback Mazda. We can assist you with the process and also help you to browse our large inventory of cars on our lot.