Many new Mazda vehicles come with a feature called "i-stop" that shuts off the engine when it's left idling. Basically, it will stop your car's engine when you come to a stop at an intersection and start it again when you want to move. The feature is intended to make your vehicle more fuel-efficient, but not everyone is comfortable with their engine shutting itself off every time they pull up to a red light. Fortunately, there is an easy way to shut this feature off if you don't want to use it.
How do I Turn Off Idling Stop?
If you look on your dashboard near your steering wheel, you should see a button that says "i-stop OFF." Simply press this button, and your vehicle will idle when you come to a stop instead of shutting off the engine. Keep in mind that the feature will only be turned off for the duration of your current trip. You will need to push the button and turn off the feature the next time you get behind the wheel of your car.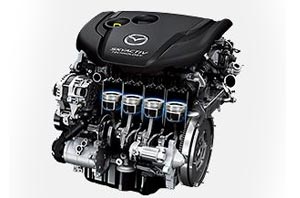 There is technically no way to permanently disable the i-stop feature, although some drivers have taken to going under the hoods of their vehicles and finding the internal mechanism to disable it, but not everyone is comfortable enough to do that with their cars.
If you want to know more about your Mazda vehicle's i-stop feature or you want to look into having it disabled, contact our dealership for advice. We will be happy to answer your questions and make sure that you are happy with your car.