Mazda has recently announced to the public that they will be offering upgrades for various smartphone integrations in a number of their vehicles. Apple CarPlay and Android Auto are currently included in many of the Mazda lineup. This will become an available, installable update that comes straight from the dealer. This won't be able to be available in every vehicle. The Mazda model must be a 2014 or newer. The Mazda Connect Infotainment system must be already included in the vehicle as well. If you have questions regarding your vehicle's eligibility, you can contact our Camelback Mazda service center for more information.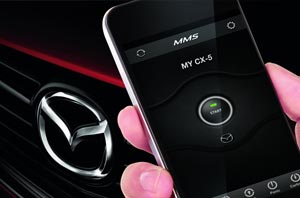 Hardware and software components will be utilized during these smartphone integration upgrades. A powerful 2.1-amp USB port will be included in the upgrade, providing exceptional charging capabilities. Mazda Connect at its latest version will also be included. 2018 is when this technology was first introduced to the Mazda lineup. 2019 vehicles such as the Mazda CX-9 and the 2019 Mazda CX-5 now have it included in their packages. Mazda is placing more attention on the overall safety of their vehicles. New technology has made it necessary to focus on increased safety measures. This is a vehicle and an update that will allow you to stay connected while still being able to focus on the road ahead of you.
Mazda has always been a brand that cares about their customers. Offering these smartphone upgrades in their vehicles is just another way that they show their concerns. Recent updates that have been focused on increased safety is the Mazda shortcut buttons including on the steering wheel of each vehicle, voice command features and a Commander knob. Mazda wants you to have what you need in your vehicle to keep your family safe.
If you are interested in these smartphone upgrades, contact Camelback Mazda for more information.