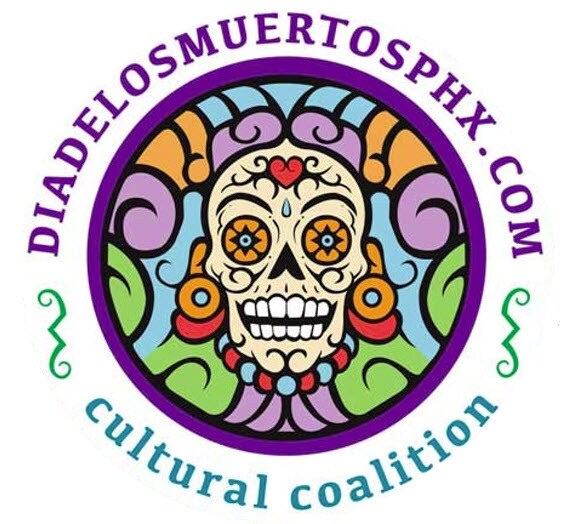 300 E. Indian School Rd.
Phoenix, AZ 85012
Sunday, Oct. 29, 2017
Noon to 6 p.m.
The 6th annual Day of the Dead Festival is a family-friendly event that pays respect to and promotes our city's multicultural heritage. Iconic Dia de los Muertos decorations will be on display throughout the festival—from gorgeous Cempasúchil (Marigold) to colorful Calaveras (skulls) and intricate papel picado (Mexican folk art-decorative paper). Wear your Calaveras makeup or have it done at the event, and experience this vibrant age-old tradition.
The Day of the Dead Festival is an event that brings together family and friends to remember loved ones who are embarking on a new spiritual journey in the afterlife. If you've had a loved one pass, you're invited to bring a picture or memento to place on the community altar. The event also includes lively music and dance performances, food booths, arts and crafts, and a candlelight procesión at 6:30 p.m.
The Phoenix Dia de los Muertos Festival is free to enter and everyone is welcome. The festival takes place at Steele Indian School Park on Sunday, Oct. 29, 2017.
This event is brought to you by the Cultural Coalition, an organization with the mission to provide unique cultural programs that promote community engagement and education.