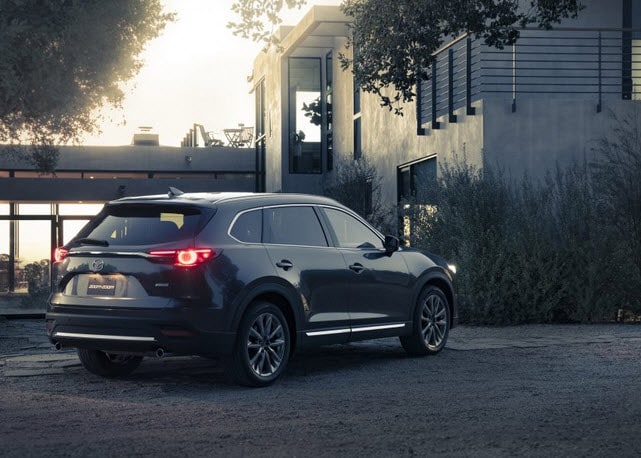 Since 1983, MotorWeek editors have presented the Drivers' Choice Awards. They assess all the little details that make a car worth parking in your driveway, then recognize what they consider to be the best vehicle options out there.
This year, the Mazda CX-9 has earned a Best Large Utility honor in MotorWeek's Drivers' Choice Awards, proving the success of the SUV's full redesign last year. When looking from the "buyer's point of view," MotorWeek judges considered the Mazda CX-9 to be at the top of its class thanks to its excellent handling, sporty styling and dollar value, among other attributes.
"Our Best Large Utility is the Mazda CX-9, another genuine standout … an emotionally-styled, hand crafted piece of automotive machinery that moves your soul as much as it moves people and cargo."
Following a full redesign for the 2016 model year, the Mazda CX-9 gained a rakish new look, updated features and a new four-cylinder engine, which critics praise.
"Something that didn't change is being a segment standout when it comes to handling; and its new turbo-4 powertrain fits right in with the sporty image."
MotorWeek editors look at over 150 vehicles each year, giving them a level of expertise that shoppers can rely on. If you're in the market for a large three-row SUV, take their word for it and put the Mazda CX-9 on your shopping list.