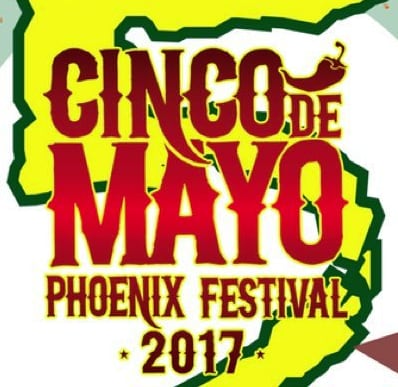 May 7, 2017 @ Noon to 10 p.m.
200 W Washington Street
Mark your calendars for Cinco Phoenix - an entertainment-packed festival that celebrates Mexican culture and history. This spring, it's the one and only place that you can watch lucha libre while eating delicious tacos to the tunes of award-winning artists, including WAR, Brenton Wood and Tierra.
Now in its 24th year, the event continues to be one of the most anticipated multicultural festivals in Phoenix. It offers an immersive experience that commemorates Mexico's historic victory in the Battle of Puebla and celebrates Mexican heritage - past, present and future.
Along with traditional food and an excellent music lineup, the event includes numerous cultural performances and activities, such as Ballet Folklorico, a Kids Zone with games and rides, a scholarship giveaway and more.
The event is taking place in downtown Phoenix on May 7, 2017 from noon to 10 p.m. and tickets are available online now. General admission is only $6.27, or if you want an up-close view of the bands, you can opt for a $27.37 VIP ticket which includes special seating and drink tickets. You may also step up to a VIP Preferred ticket for $37.93, which offers even better seating for fans.
To learn more about the event, visit the official Cinco de Mayo Phoenix website.