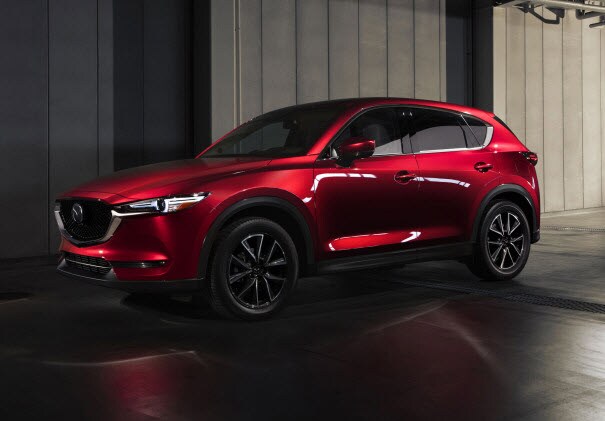 Gossip seems to surround the Mazda lineup, and while it often dissipates, we always hold out a little hope that some rumors will come true. This time around, we're happy to say that's the case. We've gotten official word that Mazda has confirmed its plans to bring a diesel engine to the United States in the second half of 2017!
The SKYACTIV®-D 2.2-liter clean diesel will make its debut on the new 2017 Mazda CX-5 and sources say it'll offer 173 horsepower and 310 pound-feet of torque. Mazda has yet to confirm these ratings, but says the engine will deliver a torque-rich experience and make the CX-5 one of the most efficient SUVs in its segment.
Additionally, the engine will incorporate two noise-cancellation technologies, Natural Sound Smoother and Natural Sound Frequency Control, to ensure quiet engine performance for a serene ride.
Along with a new powertrain option, the SUV will also show off a refreshed look similar to that of its bigger brother, the Mazda CX-9, which was fully redesigned for the 2016 model year. Like its sibling, the new Mazda CX-5 will show off an updated grille, long hood, sleeker body-side design and thinner headlights, changes which contribute to a more modern and sophisticated appearance.
As for the diesel, it won't debut on the first Mazda CX-5s that arrive in Phoenix, but will be available later in 2017 as we noted above. Stay tuned for more info as its arrival approaches!